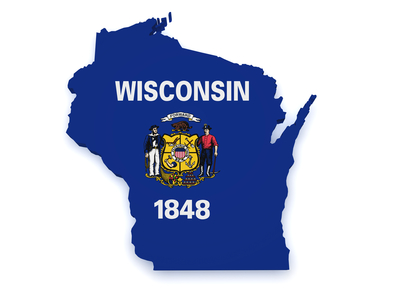 There are a number of accredited electrician schools in Wisconsin ready to accept local residents interested in careers in this challenging skilled trade.
Regardless of whether your objective is to be employed as a self-employed general contractor or for a power company, you'll be able to find leading programs near you offering the instruction you are looking for.
Compare Electrician Schools in Wisconsin's Largest Cities
Choose the appropriate metropolitan area here, or key in your town in the search feature to the right to locate electrician training in your area!
Recommended Programs!
All Electrician Training Classes in Wisconsin
The list directly below includes all electrician training programs in Wisconsin currently approved by the National Center for Education Statistics. For additional information on any one of the courses listed, we urge you to call them directly through the info provided.
Electrician Schools in Wisconsin
School
Address
Website
Blackhawk Technical College
6004 County Road G, Janesville, Wisconsin 53547-5009
www.blackhawk.edu
Chippewa Valley Technical College
620 W Clairemont Ave, Eau Claire, Wisconsin 54701-6162
www.cvtc.edu
Fox Valley Technical College
1825 N Bluemound Dr, Appleton, Wisconsin 54912-2277
www.fvtc.edu
Gateway Technical College
3520 30th Ave, Kenosha, Wisconsin 53144-1690
www.gtc.edu
Lakeshore Technical College
1290 North Avenue, Cleveland, Wisconsin 53015-1414
www.gotoltc.edu
Mid-State Technical College
500 32nd St N, Wisconsin Rapids, Wisconsin 54494
www.mstc.edu
Milwaukee Area Technical College
700 W State St, Milwaukee, Wisconsin 53233-1443
matc.edu
Moraine Park Technical College
235 N National Avenue, Fond du Lac, Wisconsin 54936-1940
www.morainepark.edu
Northcentral Technical College
1000 Campus Dr, Wausau, Wisconsin 54401-1899
www.ntc.edu
Northeast Wisconsin Technical College
2740 W Mason St, Green Bay, Wisconsin 54307-9042
www.nwtc.edu
Southwest Wisconsin Technical College
1800 Bronson Blvd, Fennimore, Wisconsin 53809-9778
www.swtc.edu
Waukesha County Technical College
800 Main Street, Pewaukee, Wisconsin 53072-4601
www.wctc.edu
Western Technical College
400 Seventh St. North, La Crosse, Wisconsin 54601
www.westerntc.edu