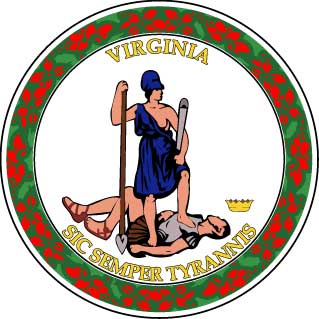 If you are thinking about a career as a electrician, you will find a range of electrician schools in Virginia which will help you reach your objectives.
Whether your objective is to work as an independent general contractor or for a utility company, you should be able to locate top programs in your area offering the training you are searching for.
Review Electrician Schools in Virginia's Largest Cities
Choose the appropriate metropolitan area listed below, or key in your town in the search feature on the right to find electrician training in your area!
Recommended Programs!
Accredited Electrician Training Programs in Virginia
The table down below lists all of the electrician courses in Virginia currently approved by the National Center for Education Statistics. For more information on any of the courses featured, we encourage you contact them directly with the info provided.
Electrician Schools in Virginia
School
Address
Website
Blue Ridge Community College
1 College Lane, Weyers Cave, Virginia 24486-0080
www.brcc.edu
Central Virginia Community College
3506 Wards Rd, Lynchburg, Virginia 24502-2498
www.cvcc.vccs.edu
Danville Community College
1008 S Main St, Danville, Virginia 24541-4004
www.dcc.vccs.edu
Everest College-Chesapeake
825 Greenbrier Circle Suite 100, Chesapeake, Virginia 23320
www.everest.edu/campus/chesapeake
New River Community College
5251 College Drive, Dublin, Virginia 24084-1127
www.nr.edu
Paul D Camp Community College
100 N College Dr, Franklin, Virginia 23851
www.pdc.edu/
Southside Virginia Community College
109 Campus Dr, Alberta, Virginia 23821
www.southside.edu
Southwest Virginia Community College
369 College Road US Rt. 19, 6 Miles S. Claypool Hill, Richlands, Virginia
24641-1101
www.sw.edu
Tidewater Community College
121 College Place, Norfolk, Virginia 23510
www.tcc.edu
Virginia Highlands Community College
100 VHCC Drive, Abingdon, Virginia 24212-0828
www.vhcc.edu
Virginia Western Community College
3093 Colonial Ave, Roanoke, Virginia 24015
virginiawestern.edu/
Wytheville Community College
1000 E Main Street, Wytheville, Virginia 24382-3308
www.wcc.vccs.edu