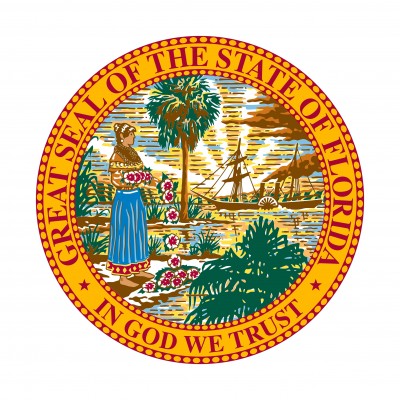 For anyone who is considering a career as a electrician, you'll find a number of electrician schools in Florida to help you achieve your objectives.
Area programs offer classes for wiremen, outside linemen, installer technician, and residential wiremen, ensuring that you get the training you want.
Compare Electrician Schools in Florida's Main Cities
Select the major community listed below, or type in your town with the search field to the right to find electrician training near you!
Recommended Programs!
All Electrician Training Programs in Florida
The table down below lists all electrician training programs in Florida currently recognized by the NCES. To learn more about any of the training programs featured, we encourage that you call them directly with the info provided.
Electrician Schools in Florida
School
Address
Website
Atlantic Technical Center
4700 Coconut Creek Parkway, Coconut Creek, Florida 33063-3902
www.atlantictechcenter.com
CHOICE High School and Technical Center
1976 Lewis Turner Blvd, Fort Walton Beach, Florida 32547
www.okaloosaschools.com/choice
D G Erwin Technical Center
2010 E Hillsborough Ave, Tampa, Florida 33610-8255
erwin.edu
Daytona State College
1200 W. International Speedway Blvd., Daytona Beach, Florida 32114
www.daytonastate.edu
Eastern Florida State College
1519 Clearlake Rd, Cocoa, Florida 32922
www.easternflorida.edu
Everest Institute-North Miami
111 NW 183rd St, Ste 200, Miami, Florida 33169-4538
www.everest.edu/campus/miami
Everest University-Orange Park
805 Wells Rd, Orange Park, Florida 32073
www.everest.edu/campus/orange_park
Everest University-Tampa
3319 W Hillsborough Ave, Tampa, Florida 33614
www.everest.edu/campus/tampa
Flagler Technical Institute
1 Corporate Drive Suite 2-J, Palm Coast, Florida 32137-4714
fti.flaglerschools.com
Florida State College at Jacksonville
501 W State St, Jacksonville, Florida 32202
www.fscj.edu
Fort Myers Institute of Technology
3800 Michigan Ave, Fort Myers, Florida 33916-2204
www.fortmyerstech.edu
Fortis Institute-Pensacola
4081 E Olive Rd Ste B, Pensacola, Florida 32514
www.fortisedu.info/cig-pensacola.php
George Stone Technical Center
2400 Longleaf Dr, Pensacola, Florida 32526-8922
www.georgestonecenter.com
Gulf Coast State College
5230 West U.S. Highway 98, Panama City, Florida 32401
www.gulfcoast.edu/default.htm
Hillsborough Community College
39 Columbia Drive, Tampa, Florida 33606-3584
www.hccfl.edu
Indian River State College
3209 Virginia Ave, Fort Pierce, Florida 34981-5596
www.irsc.edu
Lindsey Hopkins Technical Education Center
750 NW 20 Street, Miami, Florida 33127
lindsey.dadeschools.net
Lively Technical Center
500 N Appleyard Dr, Tallahassee, Florida 32304-2895
www.livelytech.com
Manatee Technical Institute
6305 State Rd 70 East, Bradenton, Florida 34203
manateetech.edu/
Marchman Technical Education Center
7825 Campus Dr., New Port Richey, Florida 34653
mtec.pasco.k12.fl.us/
Miami Dade College
300 NE 2nd Avenue, Miami, Florida 33132-2204
www.mdc.edu/main/
Miami Lakes Educational Center
5780 NW 158th St, Miami Lakes, Florida 33014
mlec.dadeschools.net
Mid Florida Tech
2900 West Oak Ridge Road, Orlando, Florida 32809
www.ocpstechcenters.net/midfloridatech
Palm Beach State College
4200 Congress Ave, Lake Worth, Florida 33461-4796
www.palmbeachstate.edu/
Pensacola State College
1000 College Blvd, Pensacola, Florida 32504-8998
www.pensacolastate.edu
Pinellas Technical Education Center-St Petersburg
901 34th St S, Saint Petersburg, Florida 33711-2209
myptec.org
Radford M Locklin Technical Center
5330 Berryhill Rd, Milton, Florida 32570-8188
www.locklintech.com
Ridge Career Center
7700 State Rd 544, Winter Haven, Florida 33881-9518
www.ridge.edu/
Santa Fe College
3000 Northwest 83rd Street, Gainesville, Florida 32606-6210
www.sfcollege.edu
Seminole State College of Florida
100 Weldon Blvd, Sanford, Florida 32773-6199
www.seminolestate.edu/
Sheridan Technical Center
5400 Sheridan St, Hollywood, Florida 33021
www.sheridantechnical.com
Southern Technical College
1485 Florida Mall Avenue, Orlando, Florida 32809
www.southerntech.edu
Tallahassee Community College
444 Appleyard Dr, Tallahassee, Florida 32304-2895
www.tcc.fl.edu
Technical Education Center-Osceola
501 Simpson Rd, Kissimmee, Florida 34744
www.teco.osceola.k12.fl.us
Tom P Haney Technical Center
3016 Hwy 77, Panama City, Florida 32405
www.bayschools.com/htc
Traviss
Career Center
3225 Winter Lake Rd, Lakeland, Florida 33803
www.traviss.edu
Westside Tech
955 E Story Rd, Winter Garden, Florida 34787-3733
www.ocpstechcenters.net/westsidetech/pages/default.aspx
Withlacoochee Technical Institute
1201 W Main St, Inverness, Florida 34450-4696
www.wtionline.cc