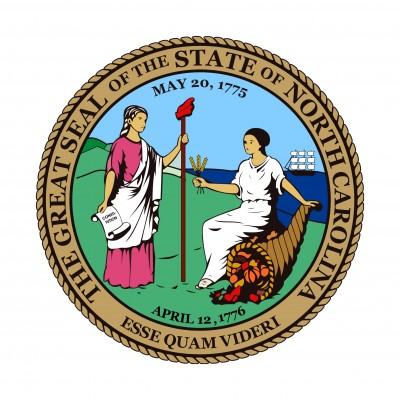 Electrician schools in North Carolina are currently accepting trainees just like you who want to launch a vocation as a electrician.
No matter the specific type of electrician you're interested in, there are courses in your area providing the right training.
Find Electrician Schools in North Carolina's Biggest Cities
Choose the nearest community listed below, or type in your town inside the search box on the right to find electrician training in your area!
Recommended Programs!
Approved Electrician Training Classes in North Carolina
The list down below lists all electrician programs in North Carolina currently recognized by the NCES. To learn more about the training programs listed, we urge you to call them directly with the information supplied.
Electrician Schools in North Carolina
School
Address
Website
Asheville-Buncombe Technical Community College
340 Victoria Rd, Asheville, North Carolina 28801-4897
www.abtech.edu
Beaufort County Community College
5337 Highway 264 East, Washington, North Carolina 27889
www.beaufortccc.edu
Bladen Community College
7418 NC Hwy 41 West, Dublin, North Carolina 28332
www.bladencc.edu
Blue Ridge Community College
180 West Campus Drive, Flat Rock, North Carolina 28731-4728
www.blueridge.edu
Caldwell Community College and Technical Institute
2855 Hickory Blvd., Hudson, North Carolina 28638
www.cccti.edu
Cape Fear Community College
411 North Front Street, Wilmington, North Carolina 28401-3910
www.cfcc.edu
Catawba Valley Community College
2550 Hwy 70 SE, Hickory, North Carolina 28602-0699
www.cvcc.edu
Central Piedmont Community College
1201 Elizabeth Avenue, Charlotte, North Carolina 28204
www.cpcc.edu
Cleveland Community College
137 S Post Rd, Shelby, North Carolina 28152-6224
www.clevelandcc.edu
Coastal Carolina Community College
444 Western Blvd, Jacksonville, North Carolina 28546-6816
www.coastalcarolina.edu/
College of the Albemarle
1208 N Road St, Elizabeth City, North Carolina 27906-2327
www.albemarle.edu
Durham Technical Community College
1637 Lawson Street, Durham, North Carolina 27703-5023
www.durhamtech.edu
Edgecombe Community College
2009 W Wilson St, Tarboro, North Carolina 27886
www.edgecombe.edu
Fayetteville Technical Community College
2201 Hull Rd, Fayetteville, North Carolina 28303-0236
www.faytechcc.edu
Forsyth Technical Community College
2100 Silas Creek Pky, Winston Salem, North Carolina 27103-5197
www.forsythtech.edu/
Gaston College
201 Hwy 321 S, Dallas, North Carolina 28034
www.gaston.edu
Guilford Technical Community College
601 High Point Rd., Jamestown, North Carolina 27282
www.gtcc.edu
Halifax Community College
100 College Drive, Weldon, North Carolina 27890
www.halifaxcc.edu
Haywood Community College
185 Freedlander Drive, Clyde, North Carolina 28721-9901
www.haywood.edu
Isothermal Community College
286 ICC Loop Road, Spindale, North Carolina 28160-0804
www.isothermal.edu
James Sprunt Community College
133 James Sprunt Drive, Kenansville, North Carolina 28349
www.jamessprunt.edu
Martin Community College
1161 Kehukee Pk Rd, Williamston, North Carolina 27892-9988
www.martincc.edu
Mayland Community College
200 Mayland Drive, Spruce Pine, North Carolina 28777
www.mayland.edu
McDowell Technical Community College
54 College Drive, Marion, North Carolina 28752-8728
www.mcdowelltech.edu
Mitchell Community College
500 W Broad Street, Statesville, North Carolina 28677-5293
www.mitchellcc.edu
Montgomery Community College
1011 Page St, Troy, North Carolina 27371
www.montgomery.edu
Nash Community College
522 N. Old Carriage Road, Rocky Mount, North Carolina 27804
www.nashcc.edu
Pamlico Community College
5049 Hwy 306 South, Grantsboro, North Carolina 28529
www.pamlicocc.edu
Piedmont Community College
1715 College Dr, Roxboro, North Carolina 27573
www.piedmontcc.edu
Pitt Community College
1986 Pitt Tech Road, Winterville, North Carolina 28590
www.pittcc.edu
Randolph Community College
629 Industrial Pk Ave, Asheboro, North Carolina 27205
www.randolph.edu
Richmond Community College
1042 W Hamlet Ave, Hamlet, North Carolina 28345-1189
www.richmondcc.edu
Robeson Community College
5160 Fayetteville Rd, Lumberton, North Carolina 28360
www.robeson.edu
Rockingham Community College
Hwy 65w County Home Rd, Wentworth, North Carolina 27375-0038
www.rockinghamcc.edu
Rowan-Cabarrus Community College
1333 Jake Alexander Blvd, Salisbury, North Carolina 28146-1595
www.rccc.edu/
South Piedmont Community College
680 Highway 74 West, Polkton, North Carolina 28135
www.spcc.edu
Southeastern Community College
4564 Chadbourn Hwy, Whiteville, North Carolina 28472-5422
www.sccnc.edu
Southwestern Community College
447 College Dr, Sylva, North Carolina 28779
www.southwesterncc.edu
Stanly Community College
141 College Drive, Albemarle, North Carolina 28001
www.stanly.edu
Surry Community College
630 S. Main St., Dobson, North Carolina 27017-8432
www.surry.edu
Tri-County Community College
21 Campus Circle, Murphy, North Carolina 28906
www.tricountycc.edu
Vance-Granville Community College
200 Community College Road, Henderson, North Carolina 27537
www.vgcc.edu
Wake Technical Community College
9101 Fayetteville Road, Raleigh, North Carolina 27603-5696
www.waketech.edu/
Wilkes Community College
1328 South Collegiate Dr, Wilkesboro, North Carolina 28697
www.wilkescc.edu
Wilson Community College
902 Herring Ave, Wilson, North Carolina 27893-3310
www.wilsoncc.edu